SUBSCRIBE
Subscribe to Presbyterian World email newsletter and Mission Crossroads magazine. Sign up →
MISSION CROSSROADS ON TWITTER
loading tweets…
FOR MORE INFORMATION:
Ellen Sherby
Coordinator, Equipping for Mission Involvement
(800) 728-7228, x5612
Send email
God's Mission Matters
Listen up!
LEARNING FROM AND LISTENING TO OUR PARTNERS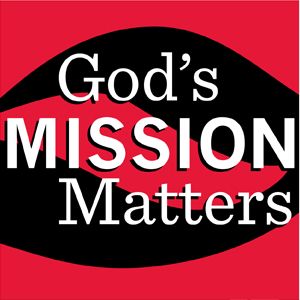 By Sherron K. George
"Listen to what the Spirit is saying to the churches" (Rev. 2.7, etc.)
Recently the president of the Treasury Department of Brazil said: "The world wants to hear the lessons that we have to offer." After years of being corrected and controlled by financial institutions in the North, Brazil appears to be the country that was least affected by the global financial crisis.
The church in the Northern hemisphere is battling with declining membership, attendance and budgets. The vibrant church in the Global South is growing and sending out many mission workers. Do we want to listen to the profound lessons that our partner churches in the South have to offer?
In order to listen and learn from our partners, we must approach them always as equals, as dialogue partners. We go to other countries not with attitudes of superiority, but as guests who are eager to learn. We go not as big givers or donors, but simply as friends. We go not to complete our work projects in our time and with our methods, but as helpers who will follow the schedule, suggestions and style of our hosts.
Listening and learning requires time and patience. We ask questions and patiently listen to the answers and stories of our partners, even when the English accent or the translation time seems tedious. We can learn a whole new way of reading the Bible and of interpreting world events. When listening is our priority, we learn much about the deep essence of faith, prayer and perseverance.
Listen to this month's episode of "God's Mission Matters" and hear stories by Presbyterian mission co-worker Cobbie Palm and mission initiator Kathie Sherman.
Listen up! episode toolkit
Use these resources to equip your congregation, network, youth group and other groups in your church for mission involvement. You may use any of these for activities in the context of Bible studies, Sunday Bible class, Sunday worship service and committee or session meetings.
God's Mission Matters: Just be there!
Prefer printed? Download this ready-to-print version of the podcast and read it. Use the study guide for a learning session in your congregation or mission group context.
Antiphonal Prayer
Handout supplement for the study guide
Matters from Pop Culture: Avatar learns to Listen Up!
Reflections on the movie "Avatar" (20th Century Fox) and where listening in mission involvement may lead you.
Print version
Audio version [Windows media file]
My Story Matters
Watch videos of mission workers on "Listen Up!" as a good practice in mission
Mark Adams
Tracey King
Cobbie Palm: video recording of the story you heard in the Parables that Matter segment
Forum
Share your reaction to the podcast and related articles (note: you must be a member of the Mission Crossroads interactive community to participate in the forum).
WHAT IS MISSION CROSSROADS?
Mission Crossroads is a web-based wisdom community which facilitates networking among mission participants, aids communication among members of mission-related groups, and provides a forum in which those engaged in mission may share ideas and experiences, both good and bad, so that future mission endeavors can be more effective.
WHAT IS MISSION CROSSROADS MAGAZINE?
Mission Crossroads magazine is a free, three-times-a-year periodical focused on the worldwide work of the PC(USA). It offers news and feature stories about mission personnel, international partners and grassroots Presbyterians involved in God's mission in the world.
LATEST ACTIVITY ON MISSIONCROSSROADS
Greg Allen-Pickett is now a member of Mission Crossroads PC(USA)
8/14/2013
Elizabeth Searles commented on Burkhard Paetzold's group Roma People Bridging Group
8/12/2013
Stephen Schlarb is now a member of Mission Crossroads PC(USA)
8/12/2013
Eleanor Wright posted an event
8/9/2013
sheba telore, sheba telore and Hemant K Tandi joined Mission Crossroads PC(USA)
8/7/2013
Cody U Watson commented on Cody U Watson's group India Network
8/5/2013
Maureen b hill is now a member of Mission Crossroads PC(USA)
8/5/2013
Anita Coleman added a discussion to the group India Network
8/5/2013
Anita Coleman commented on Cody U Watson's group India Network
8/5/2013
Anita Coleman updated their profile
8/5/2013