SUBSCRIBE
Subscribe to Presbyterian World email newsletter and Mission Crossroads magazine. Sign up →
MISSION CROSSROADS ON TWITTER
loading tweets…
FOR MORE INFORMATION:
Ellen Sherby
Coordinator, Equipping for Mission Involvement
(800) 728-7228, x5612
Send email
God's Mission Matters
Just be there!
BEING, NOT DOING: DO WE HAVE TO "ACCOMPLISH" ANYTHING?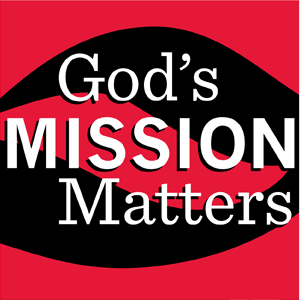 By Hunter Farrell
"abide in love, abide in God" (1 John 4.16)
I have a confession to make: when I look into the eyes of human need around the world — hunger and domestic violence, child trafficking and racial discrimination, war and corruption — sometimes it makes me feel hopeless.
The first tinge of despair in the face of overwhelming need can quickly push me to my tried and true default setting: "DO!" I shift into overdrive to assess the need, develop strategies, seek allies, and problem-solve — to busy myself so that I don't sink deeper into the painful realization that the world and all its problems are much more than we can ever change.
Oftentimes, when I'm engaging in mission, I feel this need to shift into "DO mode": compelled to impose my agenda, to fill in the awkward silence when I don't know what to say next, and silence the growing voice within me that says I can't even begin to make a difference in this frighteningly complex and different context. It's then that I recall Jesus' example, try to set the tasks of mission aside, and ask myself, "What would Jesus do here?"
Often, the answer is right in front of me: he'd be playing soccer with the kids, listening to the recently fired workers grieve the loss of their jobs and livelihood, sitting beside the mother whose son has gone off to war: he would embody Emmanuel, God with us, and invite me to be that presence in the world. Jesus would just be there; being, not doing or trying, to necessarily, "accomplish" something.
Listen to this month's episode of "God's Mission Matters" and hear stories by Doug Welch, former mission worker in Congo for 20 years and current Associate Director in Presbyterian World Mission, and Rob Fohr, former Young Adult Volunteer to Argentina.
Just be there! episode toolkit
Use these resources to equip your congregation, network, youth group and other groups in your church for mission involvement. You may use any of these for activities in the context of Bible studies, Sunday Bible class, Sunday worship service and committee or session meetings.
God's Mission Matters: Just be there!
Prefer printed? Download and read this ready-to-print booklet including the text of the podcast, a study guide for group leaders and a reflection on popular culture. This is a great tool for a learning session in your congregation or mission group context.
PowerPoint
This PowerPoint slide show is a supplement of the study guide.
Matters from Pop Culture: Stand by Me
Reflections on the video "Stand by Me" by the Playing for Change project
Print version
Video on Youtube
My Story Matters
Listen to other stories on "Just be there!" as a good practice in mission.
Elaine Matthes: Listen to Elaine's story about reuniting with a young woman whom benefitted from Elaine's work in Romania
Ellen Dozier: Ellen talks about her time building relationships in Guatemala
Forum
Tell us how YOU learned to "just be there". Post your story in the "Just be there" forum. You may also share your reactions to the podcast and related articles (note: you must be a member of the Mission Crossroads interactive community to participate in the forum. We invite you to join the community today!).
Webinar
WHAT IS MISSION CROSSROADS?
Mission Crossroads is a web-based wisdom community which facilitates networking among mission participants, aids communication among members of mission-related groups, and provides a forum in which those engaged in mission may share ideas and experiences, both good and bad, so that future mission endeavors can be more effective.
WHAT IS MISSION CROSSROADS MAGAZINE?
Mission Crossroads magazine is a free, three-times-a-year periodical focused on the worldwide work of the PC(USA). It offers news and feature stories about mission personnel, international partners and grassroots Presbyterians involved in God's mission in the world.
LATEST ACTIVITY ON MISSIONCROSSROADS
Greg Allen-Pickett is now a member of Mission Crossroads PC(USA)
8/14/2013
Elizabeth Searles commented on Burkhard Paetzold's group Roma People Bridging Group
8/12/2013
Stephen Schlarb is now a member of Mission Crossroads PC(USA)
8/12/2013
Eleanor Wright posted an event
8/9/2013
sheba telore, sheba telore and Hemant K Tandi joined Mission Crossroads PC(USA)
8/7/2013
Cody U Watson commented on Cody U Watson's group India Network
8/5/2013
Maureen b hill is now a member of Mission Crossroads PC(USA)
8/5/2013
Anita Coleman added a discussion to the group India Network
8/5/2013
Anita Coleman commented on Cody U Watson's group India Network
8/5/2013
Anita Coleman updated their profile
8/5/2013